ASTM D897 Tensile Strength Test Equipment for Metal to Metal Adhesive Bonds
ASTM D897 determines comparative tensile properties of the adhesive bonds of metal to metal. ASTM D897 is primarily comparative. However, it does have application as a discriminator in determining variations in adherend surface preparation parameters and adhesive environmental durability.
By means of our adhesive testing expertise and modular product design, we will help find the testing solution that is right for you. Give one of our application engineers a call today for help with creating the best budget and testing plan according to ASTM D897.
HST WDW Series Dual Column Electromechanical Universal Test Machines are the best choice for performing static tension and/or compression applications that require higher forces, higher speeds or increased test space than the 100 or 200 Series can offer. Models are available with load capacities between 5 kN and 600 kN (1,125 lbf and 135 kip).
These dual column test machines perform the full gamut of mechanical including Tensile, Compressive, Bend, Bond, Flexural, Fracture, Peel, Shear, Tear, Stress Relaxation, and Short term Creep tests. Each system is configured to your application needs.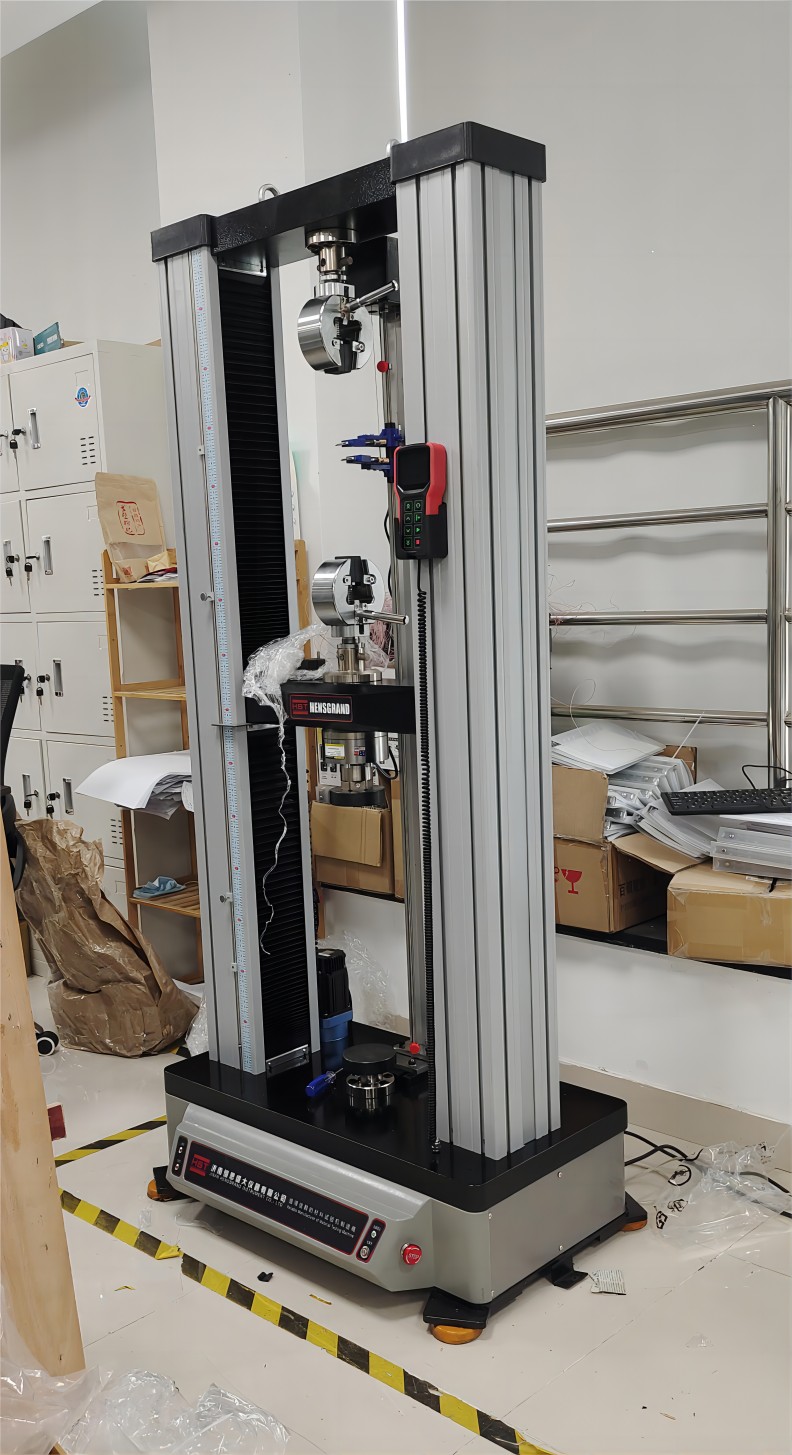 Please contact us if you need testing machine!
Contact information:
E-mail:admin@hssdtest.com
Mob./WhatsApp:+8615910081986