ASTM A1061 is a testing standard that describes the mechanical testing procedure for testing multi-wire steel strand. Strands are made out of two or more steel wires wound together in a helical form. The mechanical properties of the strand are determined by a test in which fracture of the specimen occurs in the free span between the grips of the testing machine.
Gripping the strand wire and measuring its elongation can be challenging. HST-LAW Series Computer control steel strand universal testing machine with serrated v-jaws are often used for A1061 multi-wire steel strand testing. The yield strength and elongation measurements can be done using the extensometer for steel strand.
By means of our testing expertise and modular product design, we will help find the solution that is right for you. Welcome to contact us for help configuring the best test machine and accessories according to your standard.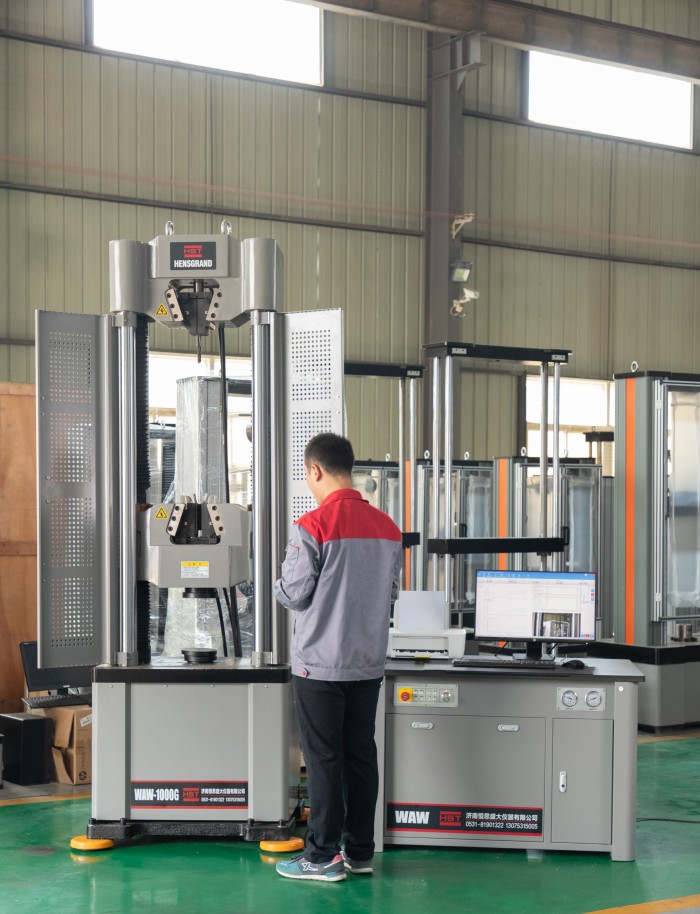 Please contact us if you need testing machine!
Contact information:
E-mail:admin@hssdtest.com
Mob./WhatsApp:+8615910081986